Weekend picks to satisfy my need for more sun
Clearly, my mind is thinking about the warmer weather to come as you can tell by my choices this weekend. I was probably inspired by the 50-degree day we had here in NYC on Saturday. that I enjoyed to the fullest.
1. buttoned biker jacket I love the button detail. It's a sophisticated update from a biker jacket.
2. Yellow flats I'm digging yellow and lilac lately. These should be worn in Cape Cod with cropped and distressed jeans and a blue and white striped tee or button down.
3. White flats I'm not a fan of white shoes (they are growing on me and I like them on other people). I think these would be a chic option. The seam is the small but impactful detail that made me look twice.
4. Denim trench I think this is a great addition to anyone's wardrobe. It's a classic that can probably be worn as a dress. A third layer makes every outfit better and this is a great one.
5. Denim shirt dress You can wear this now with tights and a turtleneck with a blazer and in the spring with nothing underneath. Just slip on sneakers or flats and you're good to go.
6. Pink mules These are dead on Loeffler Randall dupes. They come in black too.
7. Combined heel mules One word, cool.
8. Animal print dress This is such an easy dress that can work almost every season. I love the mock neck.
9. court shoe These have a designer vibe. I loved them at first sight because of the shape of the heel.
10. Black star print top This is such a feminine top. It's a bit of a splurge, but I think this is a piece that is timeless.
11. Belted denim dress This dress says I want to be comfortable or I overslept and I have to look presentable, but with little to no effort.
12. Striped silk pants I'm a sucker for striped pants. If you have a warm (they are silk, so not too warm) vacation planned for February, I would consider taking these along. I'd wear these with a chunky white cardigan, a graphic tee and slides or sneakers.
13. Monet slide Love the rust. They also come in tan.
14. White blouse You can never have too many white blouses. The details make it different.
15. Makenna blouse Yet another white blouse with pretty details.
16. Charlin mules These come in black and mustard.
17. Star sweater Business in the front, a party in the back.
18. Swiss dot top Throw on black jeans and heels and you're ready for a night out.
19. Taylor shirt A perfect shirt for Valentines Day and beyond
20. Kelly dress I'm craving dresses (preferably with stripes or animal print) right now and it probably is because it's too cold most days to wear one. You want what you can't have, right? Anyone buy this brand before? I'd love to know your thoughts.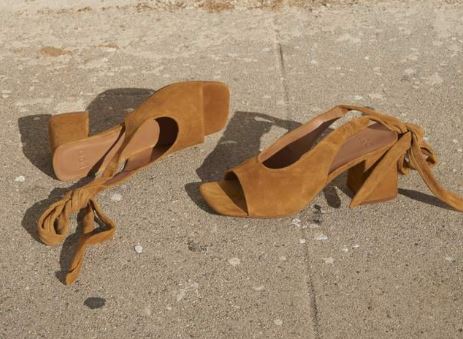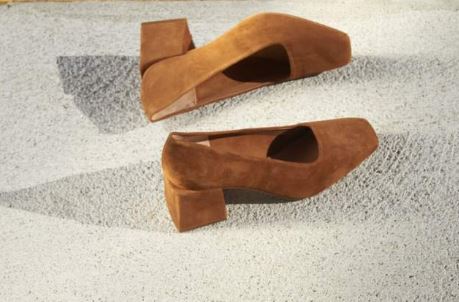 Happy shopping! Let me know if you purchase anything I've listed. I'd love to know.
XO