Cozy and less costly cashmere
Cashmere used to be out of many people's budget, but now there are several retailers offering good quality cashmere at a price point that isn't totally insane. Below are a variety of options from three of my favorite places to shop. There are enough options to please just about anyone.
Madewell Cashmere - here are a few cashmere options from Madewell that are calling my name. I love the color combination on the model wearing the striped cashmere sweatshirt. Isn't it a great combo? The solid version comes in two colors - pink and maple and there's one pattern offered in grey donegal. Pictured are the striped cashmere sweatshirt, solid cashmere sweatshirt in pink and donegal and a cozy cashmere hoodie, which in my opinion is a must for weekend lounging and running errands.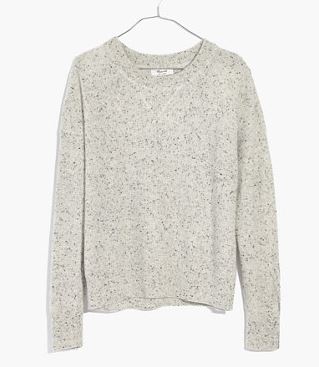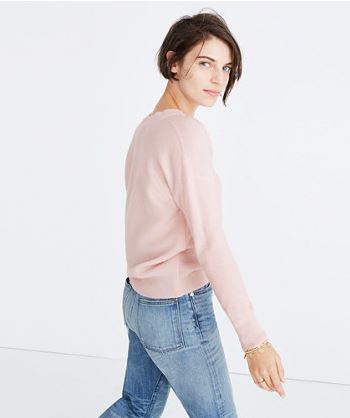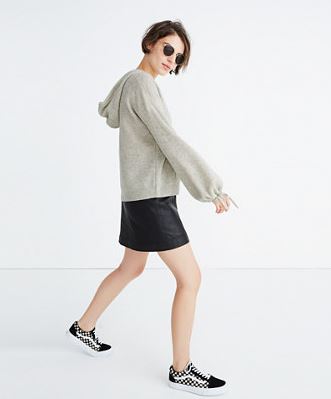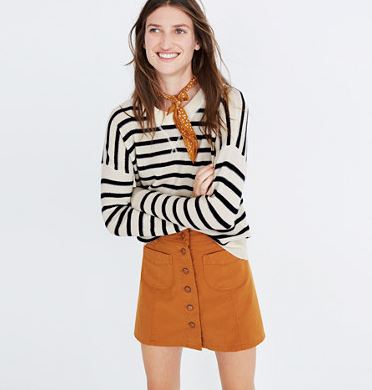 Everlane Cashmere - Inexpensive but top quality cashmere isn't new for the company. Last year, they offered just two $100 styles, but as they are gaining popularity and expanding their offerings, they now have 6 different styles in up to as many as 11 different colors and pattern variations. So, if you're looking for variety, Everlane's got it. At that price, you may be worried that the quality isn't there, but Everlane uses Grade-A cashmere — the best you can buy. Grade-A is stronger and doesn't pill as easily, which can typically be an issue with lower priced offerings from other retailers because they aren't using the good stuff. You can find the collection here
J Crew's new 100% cashmere Everyday Cashmere line is being marketed as "crazy soft, without being crazy expensive." Basically, it's the type of sweater that you want to reach for on the daily. There are 7 styles in multiple colorways (the oversized boatneck and the cropped version only come in one color). You can find the Everyday collection here.
My favorites are: the crewneck (a classic staple that everyone should have in their wardrobe. I love it in the camel color that's pictured in the first shot. It's a great neutral.) the oversized boatneck (a fun option that's sexy too if you wear it as shown - the third image) the v-neck boyfriend (also a good basic that has a bit of sex appeal - fourth image) and the ruffle for dressier occasions and a nice option for work (fifth image).