My vacay day and more
Next time you're in NYC and near Madison Avenue and 72nd Street, stop by the Ralph Lauren women's store. No, not for clothes, for coffee. Yes, java. When Ralph Lauren closed his Fifth Avenue store in the spring of 2017, we lost his hidden gem of a cafe as well. While the store may have closed, the brand has since opened coffee locations in Tokyo and Hong Kong, and the temporary Ralph's Coffee Truck in Rockefeller Center in November. All proved successful enough to open a permanent location in New York's Flatiron district in spring 2019 and test the waters uptown on the Upper East Side. The uptown location is on the side entrance of Ralph Lauren's women's flagship store (just look for the coffee cup painted on the sidewalk and pictured below) located at 888 Madison Avenue on 72nd street, which is in my 'hood, so I will be visiting frequently. You can grab a cup (with credit or debit because they don't take cash) of Joe Monday through Saturday from 8 AM–8 PM and Sunday from 9 AM–7 PM. The staff said that the cafe will be open for six months with the possibility of becoming permanent. Let's hope for the latter.
You'll see in the pictures below that Ralph's Coffee features marble-top tables, antique bistro-style chairs, and green and white banquettes. The gorgeous green and white wallcoverings and pillow fabrics are from Ralph Lauren Home collection and are showcased throughout the shop. It's a heavenly spot to meet friends or family.
Let me know your thoughts if you visit.
What I bought recently
I bought this Vince slip skirt that is currently 25 percent off at Neiman Marcus. It comes in blush pink also. Nordstrom is price matching, but only the blush pink seems to be available. You can find it here. I noticed that Vince changed the design. Previously, the elastic top was visible and now hidden.
If you didn't know, I'm a huge Loeffler Randall fan. I'm also a fan of shoes. Your feet don't get fat, so if you buy classic shoes, you'll have them forever. I have a hard time finding heels that are comfortable and Loeffler Randall shoes fit my aesthetic and my crazy feet. I live in NYC and walk everywhere. In June, I visited the Loeffler Randall showroom. I spotted so many shoes I wanted. I keep to a budget and usually wait for things to go on sale, but every once in a while I will buy something at regular price. So, I bought these, but I tried on a few shoes including the Lily slide with marabou below, but I didn't buy them because they weren't practical. I didn't buy any others because I couldn't afford more than one shoe. I've been stalking all of the shoes I loved and this week they all finally dropped even further in price, so I pulled the trigger. The Lily slide comes in pink and silver. I bought the pink. You can fine them here for the lowest price. You can also find them here at a higher price, but Nordstrom will price match. I also bought these Jade heels because I've always wanted mustard colored shoes. They are on sale at Loeffler Randall but, I actually bought them at Barney's for less. You can find them here. Finally, I bought Loeffler's Luisa sandal in Brique at Nordstrom Rack. The color doesn't look like a neutral but it is. It's a brownish rust. You can find them here. Once you know your size, be patient and stalk, stalk, stalk. Also, don't forget to search Saks off 5th and Nordstrom Rack. You can find some really good deals. Each shoe was 50 percent off or more! I bought three shoes for slightly more than the price of one. I'd say it paid to wait.
I bought Everlane's kick crop denim in light blue and black when they had a $50 flash sale. They don't bag out and the price is right, so I just bought these I look better in dark denim, so it was a no brainer.
I have a soft spot for white blouses with lace or ruffles, so put my name on the wait list for this blouse. I missed out on it three times. I guess three times is the charm because before work at about 5:00 am I was able to finally snag it and get it with a promo! Other Mango items I'm loving are: this, this, this, this, this, this and for New Year's, this. Use the code VIP18 for 30 percent off. The code expires 12/19.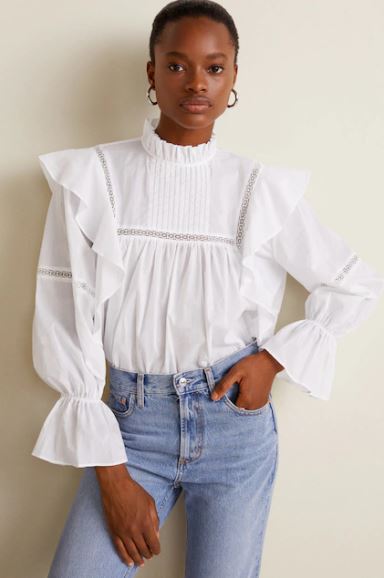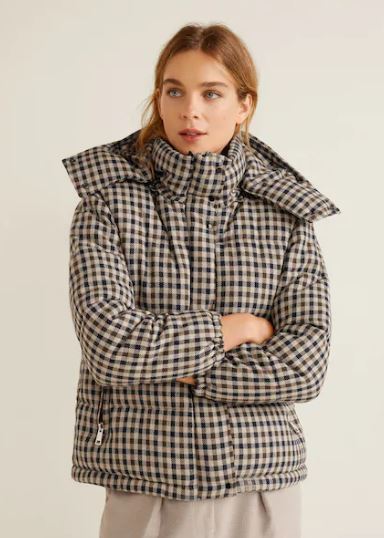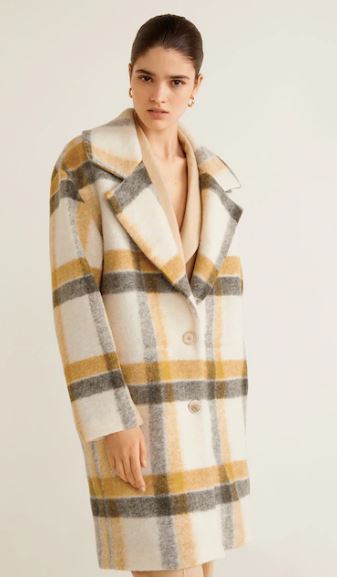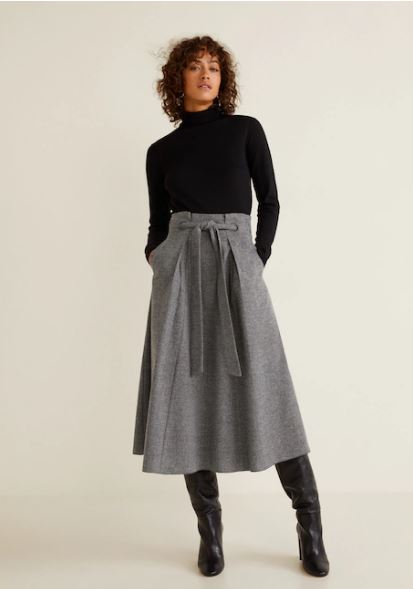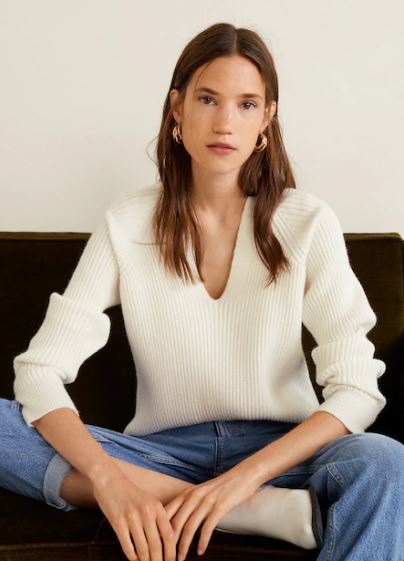 Thanks for visiting.
XO
Lacey