Here are a few of my favorite finds this week
If I was going out for New Years, I would probably wear this sparkle skirt just as it's shown. You can also wear it with a white tee and a long cream or light camel cardigan on top. I'm still thinking about this dress too. I'm slightly obsessed with it but I'm not going out, so I'm not buying it. If I did purchase it, I would wear it with a tissue thin turtleneck, little studs, a printed or plain clutch, black boots or heels and a leather or faux fur jacket. I also like this sequin wrap skirt because it's not the typical pencil silhouette, and the wrap style can hide a food baby from one too many Christmas cookies, which is a bonus.
Now that my hair is growing (thank you Olaplex, Nutrafol, and Dyson Air Wrap), I'm considering buying pretty accessories like this diamond hair barrette, double pearl barrette, star bobby pins, star clips and these hair clips which may be the perfect way to elevate your New Year's outfit if you're not wearing a sparkly outfit. Small sparkly things can have a big impact. You can carry a bejeweled clutch, wear glittery shoes or big statement earrings if you're outfit isn't shiny or sparkly. Remember, one item should be the hero piece and all others should take a backseat. Figure out which item you want to be the statement maker.
I've purchase a handful of slip skirts and dresses this year because of their versatility. This silky flare skirt would be on my list if I didn't have something similar already. It would be perfect for New Year's if you're not a fan of sequins. It's also a good pick because you can wear it to work and on the weekends, so it's a great buy. I would wear it with a cashmere crew or sleeveless cashmere shell with killer heels or boots and a leather jacket. I just recently bought this silver slip skirt when it was part of a Friends and Family promo. It looks cute with a chunky knit or sweatshirt and sneakers on the weekend, and I can dress it up with a cashmere crew and my grey suede booties for work. I try to ask myself the "can I wear this to work and on the weekends" question before I buy something. A sequin dress gets a no reply but a slip dress yields a yes.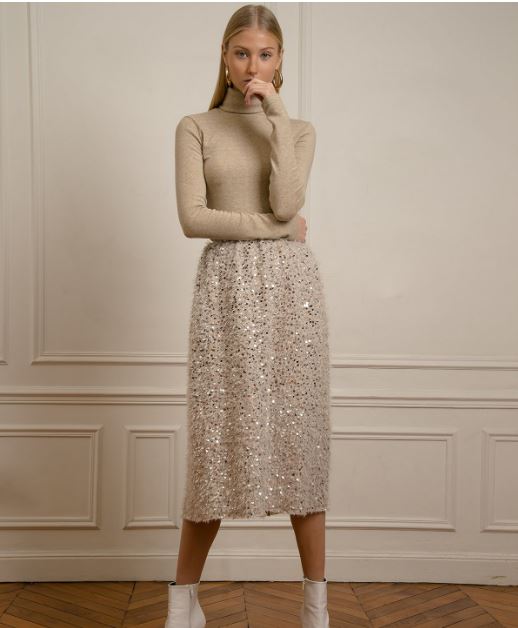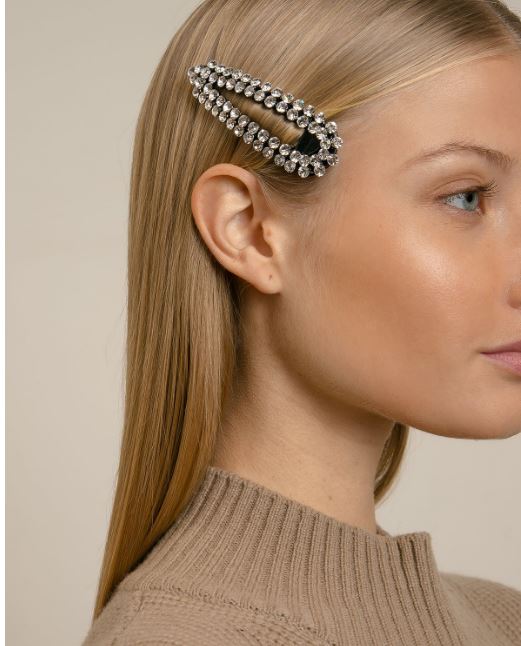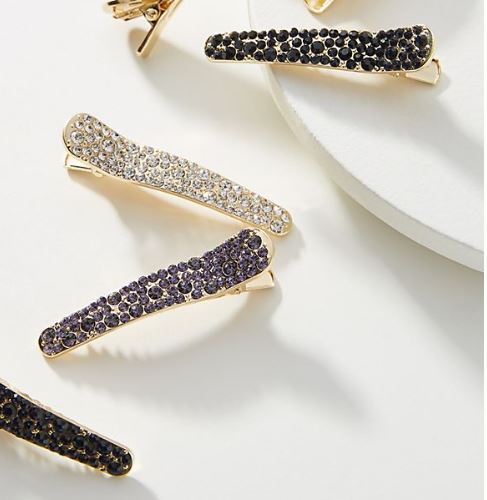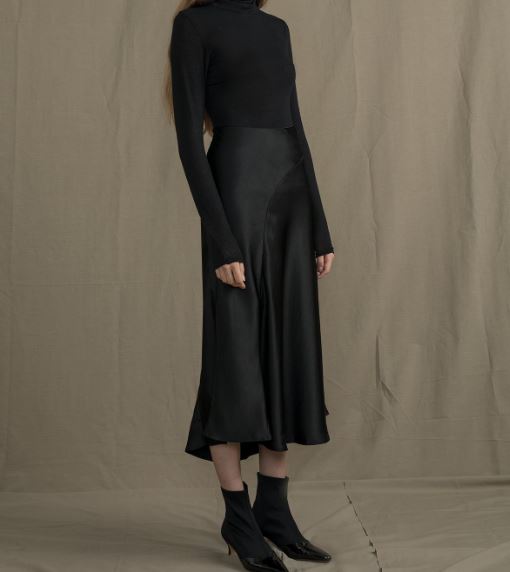 These give me a Chanel vibe, which is always a yes. I love the masculine and casual twist on the more formal tweed and pearls. I always love mixing something very feminine with something more casual and masculine, so I would probably mix these with a silk slip skirt/dress with a tee or turtleneck and a long chunky cardigan.
I recently read on someone's Instagram account how she wanted people to save up for the originals of items like this one that seemed to be copy of the real thing (Chanel in this case). Everyone is free to have their own opinion but in this case I disagree. There are many people that could never save up for the real thing, so I like that there are take offs on the original that make high fashion accessible for everyone. I'm not a fan of exact copies, but I do like items that are similar to high ticket items that aren't exact dupes. These are missing the logo and many other small details I'm sure, which is a lot of what you're paying for. The materials are obviously higher quality coming from a designer. So, these are similar but very different. If you've ever tried on a pair of Gucci loafers, the leather is very different than a less costly brand. You can feel the quality the moment you touch the leather. If you can buy the real thing great, if you can't you have these. Everyone wins. What are your thoughts on this subject?
I just received my first Uniqlo cashmere crew neck in the mail. I had been looking everywhere for a cream crew neck but they were sold out everywhere, so I put my name on a waitlist to be notified when they came back in stock. I got the email approximately two weeks later and pounced. It's soft, thicker than expected, and the fit is perfect. I bought a small and it's not too clingy and not too over-sized. It's exactly what I wanted. As soon as I received it I saw that they went on promo ($59 instead of $79), so I bought a black v-neck this time. While they don't have a fantastic selection of colors, the price is great for the basics - black, navy, cream, wine and grey. I am surprised they don't offer a camel or brown though. You can go to J. Crew and — for $98— get the bright and beautiful colors.