The Sunday Seven
Reversible button back sweater
This light wool sweater is the PERFECT transition piece. It's sexy yet office appropriate. It doesn't reveal your bra (thank you, J Crew). It's on crazy sale right now. I just bought two (black and heather camel - see above) and they were $25 each. It's a great basic with a special twist. It ran tts for me. You can find it here. Below are the color options: Subtle pink, heather camel, heather nickel, dark seaweed, navy, pale mint and black
I bought these Steve Madden over the knee boots from the Nordstrom Anniversary sale. I have a similar pair from Sam Edelman from last year, but they don't go over the knee and they are uncomfortable. They also have a slimmer heel, so I reserved them for going out or bringing them in my tote and changing when I got to work. I think I'll be able to wear these all day, which includes commuting because of the more substantial heel. Because I'm short, they come up to my lower thigh. I bought my regular size, 7.5.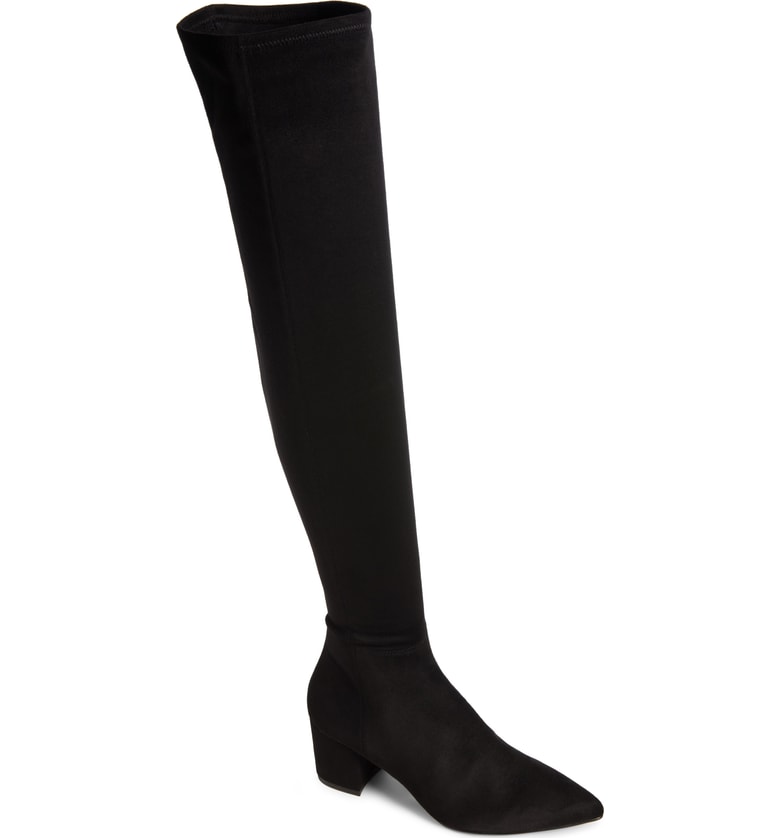 So, the white tiered skirt with black polka dots that I blogged about last week (you can see it here) was a miss. It was way too high waisted. You definitely need to be taller than 5'2 to pull it off. I kind of knew it wasn't going to work when I ordered it, but you never know, so I tried it. Anyway, you win some, you lose some. Even though that skirt didn't work, I'm always pretty safe when ordering tops, so I know this camo cardigan would work.
I'm a sucker for animal print and dresses, so this obviously caught my eye. I'm trying to focus on pieces that will transition well into fall and this one checks the box. You can pair it with a cardigan and booties or boots when the weather gets chillier.
Speaking of fall, isn't this sweater adorable? It's not wool, so maybe you won't have to wait too long to wear it. It's 75% cotton/22% acrylic/2% nylon/1% elastane.
I love everything about this top except the price. The ruffle at the neck and wrists, the bow, and the polka dots work perfectly together. I love a good print. I know some aren't fans, but I feel like polka dots are doable for the timid. It's like dipping your toe in the water. It's a power top that says, "I'm cute but I can rule the world too." It would be great for work and after work too. I'll have to wishlist it.
Kate Spade is holding their splurge and spend promotion from July 30 - August 28. When you spend $250 = $50 off, $500 =$125 off, $750 = $225 off and $1,000 = 350. I know one of the personal stylists there, and she was nice enough to give me the deal before July 30. I tried on this dress, which I loved, but it was too pricey for me right now after breaking my TV and having to buy a new one, so I opted for another dress that isn't online yet. When it posts, I'll share.
If there is anything you'd like to see here, let me know. Thanks so much for reading. I really appreciate your support.