Sweaters and snake skin
I saw this photo on @frugality, a UK based blogger's Instagram, and proceeded to hunt it down. It was sold out on the UK site of H&M but it was in stock on the US site. While I was there, I saw a few other sweaters that I thought were cute.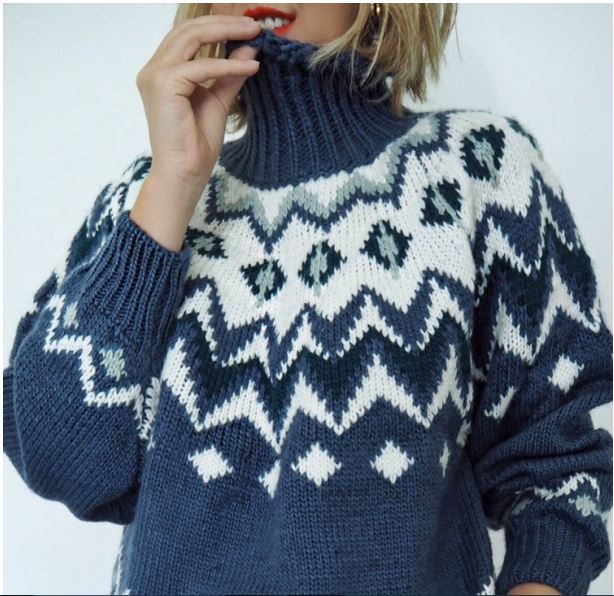 I'll be purchasing these LL Bean shearling insoles to put in my shoes this winter. I think they would make a great stocking stuffer.
I've been looking for a pair of classic jeans that weren't my typical Madewell denim and not skinny or boyfriend. I tend to gravitate to straight lately. I saw a pair of light jeans on a girl that I really liked, so I stopped her to ask what brand she was wearing. She said she was wearing Levi Wedgie Icons, but wasn't sure which version. Before I could order them, I saw a pair of Everlane Kick Flair jeans on @AshleyKane (see first picture) who has a cool California vibe. It turns out that she was promoting Everlane's denim sale. The jeans looked very similar to the jeans on the girl I stopped and each pair was $50, so I went for it. When do you ever get jeans for $50! So, I ordered a pair in black and light blue. I'm hoping they work out. I should get them Tuesday. Anyone have them?
I've been seeing faux snake skin boots in my Instagram feed lately. I'm a firm believer that shoes and accessories are the best investments because they can transform an outfit and create a multitude of new looks from what you already have in your closet. Now, faux snake skin are definitely a statement and some may not know what to wear with them, but I think they are actually easy to add to your wardrobe. If you wear them with solids and make them the hero piece, you should be fine. I saw a coupon for Veterans Day at Mango, so I went for it and bought these snake effect boots also seen in the first and second photo. I was close to buying these ( I didn't think these would go with as many outfits as black and white), these and these but they were more expensive. Look at the outfit examples below for inspiration.
Photos: Mango, Mango, Sam Edelman, Loeffler Randall, Loeffler Randall, @wardrobeicons @wardrobeicons @maryanneyoung @wardrobeicons @wardrobeicons
Speaking of boots, I bought these boots to wear when it's cold but not snowing and wet. They are typically never part of the sales that J. Crew runs, so I when I spotted them as part of the Friends and Family promotion, I pounced. I also like this color.